Panama: Five Things
---
When most of us consider Panama, the Panama Canal immediately comes to mind. However, there's a lot more to Panama than this marvel of civil engineering. Here are a few things you might not know about Panama:
1)  Smithsonian scientists are using radio telemetry  to track the routes and interactions of animals around—and across—the Panama Canal. They've also discovered that sloths aren't as lazy as we thought. Click to read more from Smithsonian Magazine.
2) The indigenous Cuna people of Panama have almost complete sovereignty over their lands and affairs, one of the most positive relationships between government and indigenous people in the world. Click here to hear some of their music, thanks to Smithsonian Folkways.
3) The Smithsonian Tropical Research Institute maintains an underwater reef webcam at the Galeta Marine Laboratory in Panama.
4) Panama's Barro Colorado Island is home to 74 species of bats. Thanks to the Smithsonian Channel, you can meet the women who study them.
5) Blue-footed boobies don't just live in the Galápagos—they can also be found on islets in the Gulf of Panama.
Packed yet? Right now, we're featuring a sale on our expedition cruise, The Panama Canal and the Wonders of Costa Rica. Book by September 20th and save $740 per person. Tour departs January 8, 2011.
Where are you going on your next adventure? Please share.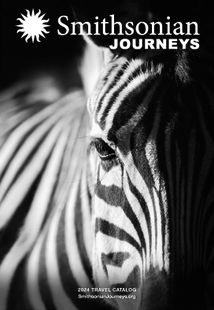 Request a Free Catalog
Download now to find inspiration for your next journey
Get It Free!
Be the First to Know
Sign up to learn more about our tours and special offers
Sign Up