Video: Spoleto Festival USA
---
Each summer, the Spoleto Festival USA brings the world's top performing arts talent to Charleston, South Carolina, for a few weeks of unparalleled opera, music, theater, and dance. This year, Poland's Leszek Mozdzer, one of the best-kept secrets of the keyboard world, graced the festival with his distinctive and original sound.
Ready for more? We've got Orchestra Prime seats all set for you for the 2011 Festival. In fact, this tour is part of our upcoming one day sale. Call 877-338-8687 on August 25th between 9:00am and 5:00pm ET and save $100 on this, or any of our land tours.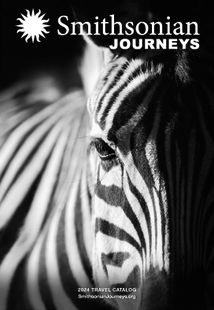 Request a Free Catalog
Download now to find inspiration for your next journey
Get It Free!
Be the First to Know
Sign up to learn more about our tours and special offers
Sign Up