A Feminine Perspective of Ancient Egypt
---
There are many rites of passage for women that only women can truly understand.  Throughout history, and around the world, the female experience has often been misrepresented and misunderstood. That's one of the many reasons we have our Egyptian Odyssey for Women Only.
What's notable about Ancient Egypt was that women received equal standing in land ownership and had legal rights. There were several female pharaohs or acting regents including the most well-known—Queen Hatshepsut—as well as the lesser known Nimaethap and Sobeknefru. These women were sometimes wives, mothers, or sisters of male pharaohs who could not fully rule - sometimes due to their young age, but also for other reasons.
Being a woman in Ancient Egypt often involved the identity and role of mother in the family and community. Life expectancy was only 40 years, so most women married and started families in their teens. With the dangers pregnancy and childbirth, as well as diseases and infections, there were many risks for women and their young children. With little medical knowledge, mothers would keep statues of Bastet—the cat goddess of fertility—and wear amulets with the Eye of Horus, who warded off evil spirits, close by in the hopes that their families would be safe.
The average family would have five or six children, who nursed until age three. Wealthy families might hire wet nurses for these purposes, but most mothers carried their babies in slings while going about their normal chores and responsibilities. When these children grew up, it was expected they would care for their mothers to show their devotion and appreciation for the hard work and sacrifices the mothers made for children.
Do you think there is a big difference between being a woman today and being one in Ancient Egypt?
Explore the realm of womanhood, both modern and ancient, as you explore archaeological sites, speak with women living in modern Egypt, and take in the beauty of the fertile Nile River on our Egyptian Odyssey for Women Only.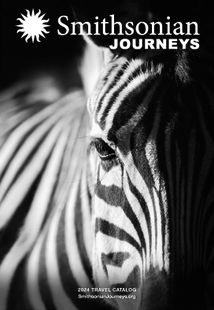 Request a Free Catalog
Download now to find inspiration for your next journey
Get It Free!
Be the First to Know
Sign up to learn more about our tours and special offers
Sign Up