Video: The Valley of the Kings
---
Imagining Egypt's Valley of the Kings and seeing it up close are two very different experiences. As archaeologists continue to discover new tombs, the area has proven to be a treasure trove of well-preserved tombs buried for centuries. There have been 63 tombs that have been discovered so far, ranging over 500 years of history from the 16th to 11th century BC. The area has been a focus for archaeological excavation for the past 200 years, and is one of the most well-known UNESCO World Heritage Sites in the world as part of the Necropolis at Thebes (today known as Luxor). Most people know it as the home of King Tut's Tomb.
To get a close up view of what to expect in the Valley of the Kings, check out this video from the Smithsonian Channel's series Lost Gods of Egypt.
Have you been to the Valley of the Kings? What was your first impression?
Journey to the Valley of the Kings on our Egyptian Odyssey tour, and meet working archaeologists who will update you on their current research!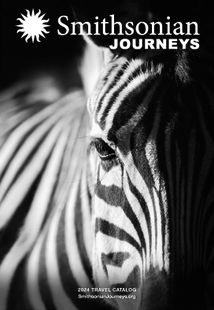 Request a Free Catalog
Download now to find inspiration for your next journey
Get It Free!
Be the First to Know
Sign up to learn more about our tours and special offers
Sign Up