A Grand Canyon Weekend Adventure
---
It's practically the American rite of passage. At some point in our lives, we are compelled to visit the Grand Canyon—and for good reason. There is no place on the planet as stunningly beautiful or shockingly vast. With more than five million visitors each year, the Grand Canyon has achieved American icon status. This is a stark difference to the 44,173 visitors in 1919, when the Grand Canyon was first declared a National Park.
While most people visit the Canyon for hiking, photography, and family vacations, it was originally home to many Native American tribes including the Cohonina, Cerbat, Pai, Zuni, Hopi, and Navajo (also known as the Diné). The oldest artifacts found date back more than 12,000 years, and are well preserved due to the hot and dry climate. It would be easy to think that with all of our technology we would know everything about the Grand Canyon, but the reality is that modern archeologists and other scientists have only surveyed 3% of the Canyon and surrounding parkland, leaving this part of the United States still full of mysteries.
What is your favorite family memory of the Grand Canyon?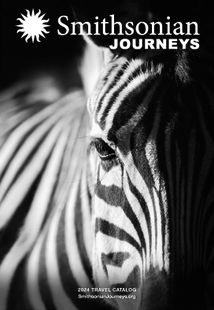 Request a Free Catalog
Download now to find inspiration for your next journey
Get It Free!
Be the First to Know
Sign up to learn more about our tours and special offers
Sign Up