Costa Rica's Natural Heritage
---
Costa Rica is growing more popular as a travel destination for it's beaches, wildlife, and eco-tourism opportunities. Tiny Costa Rica has 5% of Earth's biodiversity, but only 0.1% of the world's land. In fact, there are about 800 different species of birds in Costa Rica. It's the greenest country in the world, with the number one spot on the Happy Planet Index. One reason for this is that Costa Rica's government and its people have made environmental stewardship a top priority. In fact, 25% of the country's land is protected in national parks and conservation areas.
Our new Costa Rica's Natural Heritage tour embraces this environmental spirit by treating travelers to eco-friendly accommodations designed to blend into Costa Rica's beautiful setting and embrace its native cuisine while making less of an impact on natural resources. Our adventure also includes visits to Poas and Arenal volcanoes and the Monteverde Cloud Forest, a chance to visit with children at a local elementary school, and much, much  more.
What are you doing to help the environment? Please share.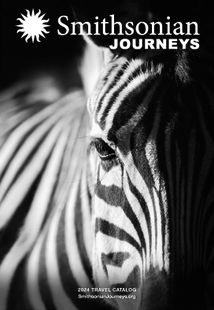 Request a Free Catalog
Download now to find inspiration for your next journey
Get It Free!
Be the First to Know
Sign up to learn more about our tours and special offers
Sign Up