The New Acropolis Museum
---
Archeologists continued to excavate with great results at Greece's Acropolis since 1865, when construction of the first Acropolis Museum began. A new museum was opened in June, 2009, showcasing the many new artifacts discovered on the site since the first museum opened. Highlights of the new museum include the Gallery of the Slopes of the Acropolis, which houses artifacts found in the sanctuaries and settlements along Acropolis' slopes, including items in use by everyday Athenians. The floor of this gallery can become transparent, allowing visitors a view of archaeological excavations still ongoing below.  The Archaic gallery features statuary and other sculptures, which visitors can view from all sides in natural light. The Parthenon Gallery  provides a fantastic view of the Parthenon itself, as well as an opportunity to view its famous frieze up close.
But there's plenty to see and do in Greece besides the Acropolis Museum. Families traveling to Greece on our Voyage to the Lands of Gods and Heroes can do their own mock archaeological excavation, learn how the ancients navigated by the stars, compete in their own Olympic events, and take a treasure hunt through the streets of Athens.
What's the most interesting thing about the ancient Greeks? Please share.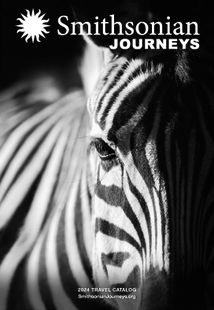 Request a Free Catalog
Download now to find inspiration for your next journey
Get It Free!
Be the First to Know
Sign up to learn more about our tours and special offers
Sign Up