Antarctica
---
One of the perks of working at the Smithsonian is the amazing people we meet on a daily basis. Michael Lang, the Study Leader for our Antarctica trip, definitely leads the pack. As the Smithsonian Scientific Diving Officer, he directs one of the nation's largest civilian scientific diving programs. Lang's fascinating job takes him all over the world, to waters both cold and warm. Here, he talks about dipping into the seas off Antarctica, into an underwater world few might ever experience.

Learn more about our adventure to
Antarctica
and explore the amazing views in person! Want to learn more about our world's oceans? Check out the new Ocean Portal!
Are you a SCUBA diver? What was your best diving adventure?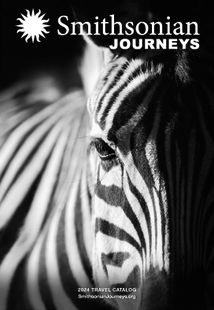 Request a Free Catalog
Download now to find inspiration for your next journey
Get It Free!
Be the First to Know
Sign up to learn more about our tours and special offers
Sign Up