Tokyo: Five Things
---
Tokyo, the capital of Japan and its largest city, is a fascinating city —full of crowded streets, unusual dishes, and secret corners. Here are five things you might not know about Tokyo.
— Tokyo's greater metropolitan area is the most populous in the world, with more than 35 million people. The city's population topped 10 million back in 1962. Click here to read Study Leader James Ketelaar's thoughts on living in Japan.
— Some historians beleive that Tokyo's oldest Buddhist temple, Asakusa Kannon, dates from c. 745, when the area was a fishing village.
— The National Diet Building, completed in 1936, has nothing to do with Japanese nutrition—it's the home of Japan's legislature, which is called the Kokkai, or National Diet of Japan. If you do want to know more about the Japanese diet, read about the Kokumi Sensation.
— Tokyo's urban rail system is the most comprehensive in the world; its famous Tokyo Metro has almost 250 miles of track.
— Built in the early 1600s, Tokyo's Imperial Palace is still home to the Emperor of Japan and his family. The palace is open to the public every January 2, and also on the Emperor's birthday. Visitors can walk the gardens year-round.
Have you ever been to Tokyo? How was it?
If Tokyo sounds right up your alley, you're in luck. Click here for our tours to Japan.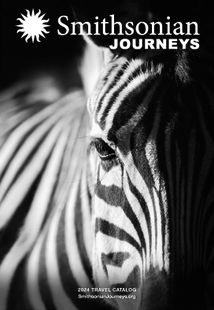 Request a Free Catalog
Download now to find inspiration for your next journey
Get It Free!
Be the First to Know
Sign up to learn more about our tours and special offers
Sign Up