The Magic of La Bohème
---
Puccni's opera La Bohème first debuted in 1896 and has become one of the most frequently performed operas worldwide. Set in Paris in 1830, the opera follows the lives of four starving artists, the poet Rodolfo, painter Marcello, musician Schaunard, and philosopher Colline. Mimì, a seamstress who lives in a garret above the artists' apartment, meets Roldolfo by chance when looking for someone to light her candle, which has gone out. They quickly fall in love, but as often happens in opera, Rodolfo becomes jealous for no reason, breaks Mimì's heart, and then realizes his folly. But it's too late—Mimi has become ill with consumption and dies at the conclusion of the drama.
Here, watch Dame Kiri Te Kanawa sing the tender aria Sì, mi chiamano Mimì–"Yes, they call me Mimì," as she introduces herself to her new neighbor, Rodolfo, during Act I of La Bohème.
Fallen in love with Mimi yet? We have, so we've set a date with her this December during our Shining Stars at the Met experience. The best part? You can come too! Click here for more.
What's your favorite opera? Please share.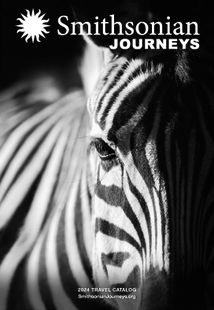 Request a Free Catalog
Download now to find inspiration for your next journey
Get It Free!
Be the First to Know
Sign up to learn more about our tours and special offers
Sign Up