From India to America: Notable Firsts
---
As the second most populous country on the planet, with over 1.18 billion people, India has had a tremendous influence worldwide. Geographically, it is ranked the seventh largest country while boasting the eleventh largest economy in the world. What you may not know is that India's economy is making great strides—it is now  growing faster than any other in the world. By some estimates, India's gross domestic product will quadruple by 2020 and even surpass the United States' by 2050.
Here in the United States, we have seen Indian Americans make great strides with five notable firsts that deserve to be mentioned.



Dalip Singh Saund became the first person of Asian descent to join the United States Congress in 1956.


Subrahmanyan Chandrasekhar was an Indian born American astrophysicist who won the Nobel Prize in Physics in 1983 with William Alfred Fowler for their work in the theoretical structure and evolution of stars.


Dr. Kalpana C. Chawla was the first Indian American woman to fly into space.


Mohini Bhardwaj is the first Indian American Olympic medalist. She won the silver medal with the US gymnastics team at the Athens Olympic Games in 2004.


And maybe you thought Doogie Howser, M.D. was complete fiction, but Balamurali Ambati, M.D. (born July 29, 1977) was the youngest person ever, according to Guinness Book of Records, to become a doctor. Ambati graduated from New York University at the age of 13 and Mount Sinai School of Medicine at age 17, becoming the world's youngest doctor in 1995.


You can learn more about Indian Americans on 
Homespun: The Smithsonian Indian American Heritage Project
 and read personal experiences on their blogs —
The Indian American Story
and
Bookdragon
.
Have you been to India? Share your story.
Never been to India? That's okay, you can go on our Mystical India tour!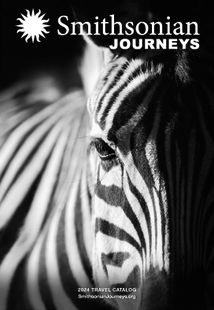 Request a Free Catalog
Download now to find inspiration for your next journey
Get It Free!
Be the First to Know
Sign up to learn more about our tours and special offers
Sign Up