Smithsonian Institution: Our Top Five Picks
---
There are millions of objects in our collection, so picking only five isn't really fair. But each of us has our own personal favorite that might be off the beaten path. That's why we have Celebrate Smithsonian, the tour that takes you behind-the-scenes to see objects you might not have noticed.








What's your favorite object in the Smithsonian collection? Share Below.
Celebrate Smithsonian with us this October and explore the Smithsonian Institution's  Museum Support Center made famous in Dan Brown's The Lost Symbol!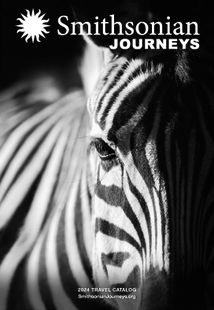 Request a Free Catalog
Download now to find inspiration for your next journey
Get It Free!
Be the First to Know
Sign up to learn more about our tours and special offers
Sign Up