Yanzi - The Swallow Song
---
Yanzi, The Swallow Song, is a traditional Chinese/Kazakh song, sung by two lovers separated by the border between Kazakhstan and Western China. Here, enjoy Yo-Yo Ma's Silk Road Ensemble performing this piece. Folk music is a vital part of the Chinese culture. Today, groups like the Silk Road Ensemble are partnering with Smithsonian Center for Folklife and Cultural Heritage to preserve and continue these traditions. In China, students attend classes at The Children's Palace in Shanghai, where they learn all manner of traditional dance, music, and arts.
If you want to see the traditional arts of China in situ, please join us on Smithsonian's Classic China and Tibet tour, where you'll travel to Asia for an insider's look at Chinese and Tibetan culture.
April is Asian Pacific American Heritage Month. Click here to find out more about people, events, and exhibits at the Smithsonian and nationwide.
What's your favorite kind of folk music? Please share.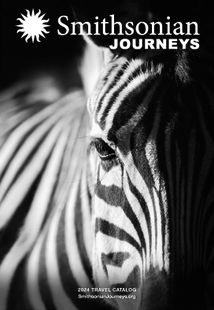 Request a Free Catalog
Download now to find inspiration for your next journey
Get It Free!
Be the First to Know
Sign up to learn more about our tours and special offers
Sign Up