Galápagos!
---
Some of the most unusual wildlife found on Earth is living on the Galápagos Islands, off the coast of Ecuador. From sea lions and tropical fish to penguins and iguanas, the islands are teeming with animals who are as curious about you as you are about them. To the Left, a blue footed booby gets ready for a dance, which he'll choreograph to impress the ladies, showing off his blue feet and flapping his wings. When a female bird finally chooses him, he'll mate for life, taking his turn each season to incubate their eggs.
Click here to find out more about our Galápagos  adventure setting sail this July.
Which wild animal would you most like to get close to? Share please!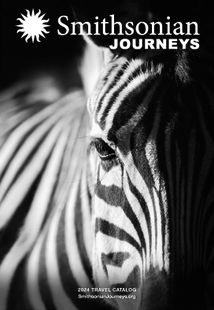 Request a Free Catalog
Download now to find inspiration for your next journey
Get It Free!
Be the First to Know
Sign up to learn more about our tours and special offers
Sign Up