Video: Seattle's Glass Artists
---
Western Washington has long been a vibrant center for glass artists. Check out this mini-documentary about what it's like to work in a glass-blowing studio and how glass objects are crafted.
Think you can take the heat? Join us this August for our Glass Art in Seattle tour. We'll take you to studios, galleries, museums, and private collections to learn more about this intriguing art form.
If you're local to DC, click here to learn more about the Washington Glass School.
What do you think of glass art? Please share!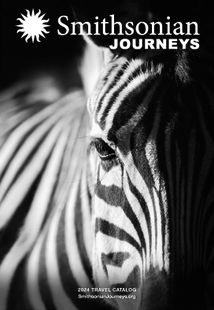 Request a Free Catalog
Download now to find inspiration for your next journey
Get It Free!
Be the First to Know
Sign up to learn more about our tours and special offers
Sign Up