Celebrating 100 Years at the National Museum of Natural History
---
There are some iconic images that come to mind when thinking of the Smithsonian National Museum of Natural History: The Hope Diamond, the famous elephant in the rotunda, and the Dinosaur Hall. Generations of students have walked the halls on field trips taking in natural history, environmental science, and more recently, advanced forensic science. As we learn more about the world around us, the National Museum of Natural History attempts to educate all of us about the new scientific advances that help learn more about climate change and evolution.
This video from the Smithsonian Channel gives a small peek into the vast collection accumulated throughout the decades. Even more impressive are the photos from the archives that show how the museum changed the landscape of the city way before any of the other museums were built. As the most visited museum in the United States, the museum is considered a must-see, no matter what your age.
Visit Washington, D.C. with your child or grandchild on our Destination Smithsonian!: Exploring Extremes program.
When was the last time you visited the National Museum of Natural History? Share Below.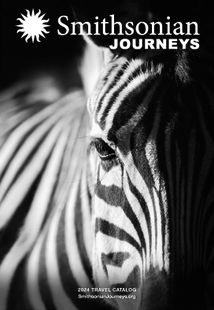 Request a Free Catalog
Download now to find inspiration for your next journey
Get It Free!
Be the First to Know
Sign up to learn more about our tours and special offers
Sign Up