Spoleto Festival USA
---
New York City, London, and Rome are all known for their cultural arts. You can see a ballet performance, stage show, or opera easily in any of these cities. But sometimes you don't have to go that far to see a festival with world-class performances. The Spoleto Festival USA takes place in one of the most beautiful and historical cities in the United States—Charleston, South Carolina.
The festival was founded in 1977 by Pulitzer Prize-winning Italian-American composer Gian Carlo Menotti, Christopher Keene, and others who sought to create an American counterpart to the annual Festival of Two Worlds in Spoleto, Italy. Since its inception, the festival has presented more than 200 world and American premieres.
So why did they choose the southern city of Charleston for such an event?
Simply put, the city is full of amazing architecture—including theaters, churches, and other spaces that prove ideal for these kinds of live performances. At the same time, the Charleston offers an intimate and charming feel to the festival while still being cosmopolitan enough to attract supportive audiences from around the globe. The result is a successful world class festival celebrating decades of breathtaking performances.
If you've never been to Charleston, here's a taste of "The Holy City."
What's your favorite thing about Charleston, South Carolina? Share below.
Learn about the Spoleto Festival's 2010 performances, while enjoying the southern scenery.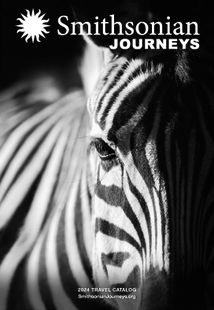 Request a Free Catalog
Download now to find inspiration for your next journey
Get It Free!
Be the First to Know
Sign up to learn more about our tours and special offers
Sign Up