When Vengeance Boils in Your Heart, Try Opera
---
"Der Hölle Rache kocht in meinem Herzen," or "Hell's vengeance boils in my heart," is one of the most difficult arias in the entire operatic repertoire. It's popularly known as "The Queen of the Night Aria" in honor of the character in Mozart's opera The Magic Flute who sings it. At this point in the drama, the Queen demands that her daughter Pamina kill Sarastro, who is the Queen's rival. She will curse and disown Pamina if she does not comply with this deadly request.
To perform the aria at all requires amazing vocal range, control, and agility. To sing it well requires skills nothing short of spectacular. Here, watch soprano Diana Damrau give the piece the performance it deserves (translation below). We hope you're sitting down...
Translation in English
Hell's vengeance boils in my heart!
Death and despair blaze around me!
If Sarastro does not feel death pains because of you,
Then you will be my daughter nevermore.
Disowned be forever,
Forsaken be forever,
Shattered be forever,
All the bonds of nature.
If not through you, Sarastro becomes pale (as death)!
Hear, gods of vengeance, hear the mother's oath!
This summer, you can see The Magic Flute for yourself as part of our journey to the Santa Fe Opera. Hope you're ready to face the Queen of the Night!
What's your favorite song to sing? Please share!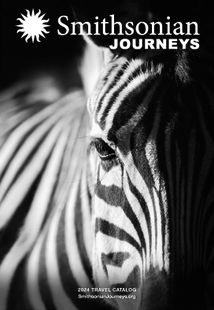 Request a Free Catalog
Download now to find inspiration for your next journey
Get It Free!
Be the First to Know
Sign up to learn more about our tours and special offers
Sign Up