Video: The Beauty of Ireland
---
The Aran Islands, highlighted here in Skyview: The Emerald Isle from the Smithsonian Channel, are a group of three islands off the western coast of Ireland. Known for their traditional Irish culture, geography, and isolation, the islands have created a society unique to the rest of Ireland.
First, their isolation from the mainland forces them to be heavily dependent on subsistence farming and fishing. They do not receive print or electronic media as the rest of Ireland does, and instead rely on oral tradition to receive their news. They also entertain themselves through storytelling and song since there is not a constant influx of culture from the rest of Western Europe. Finally, the weather patterns in this region are known for being rough in the Galway Bay area and communities have adapted to these conditions while creating their own well known Aran Island sweaters. The result is a people with a strong ethnic identity and a love for tradition.
Would you prefer living on one of the Aran Islands or in Dublin? Share below.
See the Aran Islands for yourself on our Enchanting Ireland: A Tour of the Emerald Isle and have a Happy St. Patrick's Day!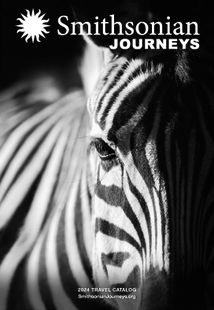 Request a Free Catalog
Download now to find inspiration for your next journey
Get It Free!
Be the First to Know
Sign up to learn more about our tours and special offers
Sign Up