Video: A Night at the Opera: Aida
---
Musicals are known for being cute, perky, and usually have jazz hands at some point in the performance. Then, there is opera, which has a completely different kind of fanatical fan base. Known for intense passion for the art, opera's loyal followers are drawn to the huge stage sets, elaborate costumes,  and the drama of the performances on and off stage. It has been known that when certain performers call out sick, European fans have continued the time-honored tradition of booing for as long as two minutes. Imagine being the understudy performing that night after such a public display of disgust. Americans tend to be more polite, and tend to believe in a more conservative  interpretation of their opera. Either way, opera fans love the passion, love, death, suicide, and drama that these performances provide. Here is a video of the Triumphal March from Verdi's Aida, which you can see on our Opera Lover's Italy tour.
Afterwards, you might be inspired to go to Egypt next.
Are you a musical or an opera fan?
Love Italian food, wine and opera? Opera Lover's Italy has them all.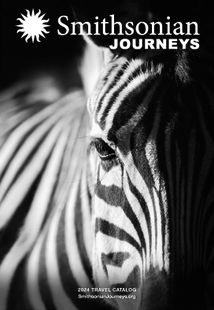 Request a Free Catalog
Download now to find inspiration for your next journey
Get It Free!
Be the First to Know
Sign up to learn more about our tours and special offers
Sign Up