Giselle at Spoleto
---
The ballet Giselle is set in the mysterious Rhineland of the Middle Ages. The work is famous for its atmosphere, choreography, and a scene in which the peasant girl Giselle plays "he loves me - he loves me not" with an unlucky daisy. Unfortunately, the daisy is not an effective predictor of male fidelity, and it turns out that Giselle's new love is just a Duke on holiday. Giselle is driven mad with grief and dies of a broken heart. Then, her spirit returns from the grave to protect the Duke from evil spirits that have been lurking, ready to punish him for his lies.
This summer, see one of the world's most famous ballets at the Spoleto Festival USA in Charleston, SC. The lead role, one of the most difficult in ballet repertoire, will be danced by Nina Ananiashvili, supported by her colleagues from Tibilsi's National Ballet of Georgia.
What do you love about the ballet?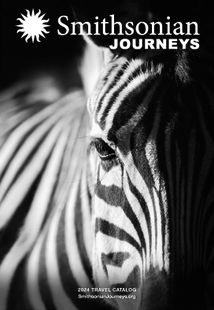 Request a Free Catalog
Download now to find inspiration for your next journey
Get It Free!
Be the First to Know
Sign up to learn more about our tours and special offers
Sign Up