Reasons to Check out a Cycling Tour
---
Smithsonian Journeys has been offering cycling tours for a year or two now. We love traveling this way and we think you will, too. Here are a few reasons to give them a chance:
1) Top food and wine without the guilt. A day of cycling through Tuscany, Rioja, or Burgundy provides all the excuses you need to indulge yourself in local specialities.
2) See the countryside from the inside. Those tiny back roads provide unique insight into less-traveled parts of Europe.
3) Stay in unique accommodations. Once you're off the beaten path, converted wineries, olive mills, and monasteries open up their doors, offering unique settings for your travel dreams.
4) Travel with inner peace. Leave the roar of the plane, bus, or boat for the quiet of travel by bike. Stop to smell the flowers, listen to the birds, and take in the view. Slow down and take it all in.
What's your favorite part of traveling by bike?
Looking for a little travel zen this year? Check out our cycling tours today.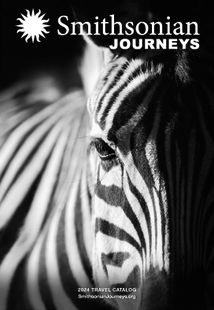 Request a Free Catalog
Download now to find inspiration for your next journey
Get It Free!
Be the First to Know
Sign up to learn more about our tours and special offers
Sign Up