We're One Year Old!
---
It's the 1st birthday of our Smithsonian Journeys blog! In honor of our big day, here's an anthropological look at birthday traditions in the United States and around the world.



In Russia, children receive a birthday pie instead of an what we know as a birthday cake.


In Canada, the birthday kid's nose is greased with butter. As a result, the child is too slippery for bad luck to catch him.


In Vietnam, everyone celebrates at the dawn of the New Year, but the actual day of birth is not celebrated. Each child receives a red envelope with "Lucky Money" to celebrate their aging, and when they are asked their age they respond by using the appropriate symbol to the lunar birth year.


Then there is the
United States
, where we have parties where the birthday girl or boy receive a cake with candles, gifts, and there is the traditional singing of "Happy Birthday." This tradition actually started in
Europe
many centuries ago, when people believed that evil spirits were particularly attracted to people on their birthday.  To protect the person, friends and family would visit to bring good wishes, which evolved into today's birthday party. Giving gifts chased off evil spirits even more effectively.
We want to thank you for reading our blog and commenting this past year! There's always something to write about when you travel as much as we do.
What cultures do you want to see us write about on the blog? Share below.
Don't know where to start? Take a look at our Around the World by Private Jet tour.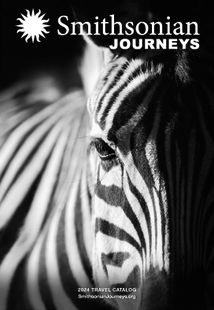 Request a Free Catalog
Download now to find inspiration for your next journey
Get It Free!
Be the First to Know
Sign up to learn more about our tours and special offers
Sign Up