Cool Facts About Iceland
---
Iceland was first permanently settled by the Vikings in the 9th century, though Celtic monks and hermits had been living there previously. Click here for more from Smithsonian on the Viking voyage from Europe to North America.
Krisuvik, Grensdalur, and Hveravellir aren't new lamps from your favorite retailer, they're volcanoes. Learn more from Smithsonian's Global Volcanism Program.
Iceland is well on its way to energy independence, with more than 70% of its energy coming from Iceland's own renewable sources. Most of the country's energy is geothermal—from the heat generated underground thanks to all those volcanoes. Iceland is also testing a small fleet of hydrogen-powered vehicles for the Ford Motor Company.
Thingvellir National Park, located in southwestern Iceland, is the original location of the Iceland's open-air parliament, first established in 930 A.D. The park also features impressive geological formations, including a rift valley and the largest natural lake in Iceland. It was designated a UNESCO World Heritage site in 2004.
Now is a great time to go to Iceland—click here for more information on our tours.
Ever been to Iceland? Why would you recommend it to a friend?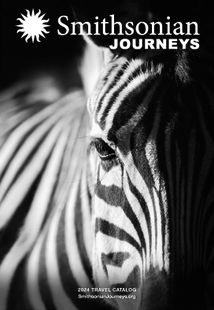 Request a Free Catalog
Download now to find inspiration for your next journey
Get It Free!
Be the First to Know
Sign up to learn more about our tours and special offers
Sign Up