Video: Diving Inside a Glacier
---
There are so many things we can learn from the Patagonia region whether from its culture or natural history. Here are a few little facts we uncovered.



Patagonia is one of the least polluted places in the world, due to its remote location, sparse population and the low-impact lifestyle of its residents.


Indigenous to the Patagonia region is the Kawésqar Community of Chile, who arrived in the region around 6000-7000 B.C. and were masters at navigating the waterways of the region. Their community has never been particularly large and maximum population estimates are around 5000. Today, there are only 22 living Kawésqar people and they are fighting to keep their culture and language from extinction.


Scientists noticed repeated blue whale sightings close to shore in Patagonia's Golfo Corcovado in the late 1990s. The location was actually a breeding location which was relatively unknown until these sightings were recorded. A team of researchers later identified the area as a blue whale nursery, which now provides opportunities to study this endangered species up close.


Glaciers at Los Glaciares National Park in Argentina, a UNESCO World Heritage Site, can reach almost four miles high. The National Park is the 3rd largest ice field in world behind Antarctica and Greenland.


What does it look like inside one of these massive glaciers? Take a look with these people who study glaciospeleology:
Would you scuba dive inside a glacier?
Learn more fun facts about Patagonia on our value-priced journey—Patagonia and the Natural Wonders of Argentina and Chile.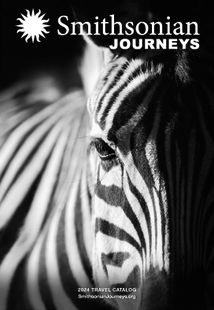 Request a Free Catalog
Download now to find inspiration for your next journey
Get It Free!
Be the First to Know
Sign up to learn more about our tours and special offers
Sign Up