Photo: Life in a Medieval Walled City
---
How often does an American high school student get to explore a medieval walled city? Ávila, Spain - one of our new Smithsonian Studies Abroad programs - is home to huge brown granite walls built in 1090AD to protect the Spanish territory from the invading Moors. These walls are known throughout Europe as having eighty-two semicircular towers, nine gateways, and for being in excellent condition. They are so unique in their well-preserved state that they became a UNESCO World Heritage site in 1985. Within the walls of the city is the Gothic cathedral, built between the 12th and 14th centuries, which was used not only as a religious site but as a military fortress as well.
Even though it had to protect itself from invaders back then, today the Ávila's motto is "Una ciudad para todos..." – A city for everyone.
Learn more about our new Smithsonian Studies Abroad experiences for high school students in Spain, Italy and China!
Where would you like to study abroad?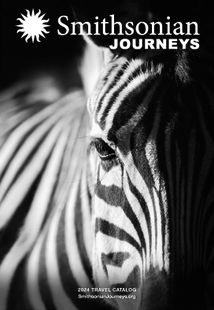 Request a Free Catalog
Download now to find inspiration for your next journey
Get It Free!
Be the First to Know
Sign up to learn more about our tours and special offers
Sign Up