Travel Hit List: Central America
---
As the cold weather sets in, we're dreaming of warmer places. Join us for a quick journey to the sunny skies and balmy seas of Central America.
Read:
our account of coral
spawning at a reef
 off the coast of Panama, and why this is critically important to undersea ecology from Smithsonian Magazine.
Hear:
how people from Central America once entertained each other with homegrown lyrics on
Calypsos of Costa Rica
from Smithsonian Folkways.
Watch: How scientists have been studying biodiversity at Barro Colorado Island in the Panama Canal since 1923 from Smithsonian Channel.
Chew: your gum with your mouth closed, while you learn about the origins of chicle in southern Mexico and Central America from our Food and Think blog.
Check out: What's new at the Smithsonian Latino Center, including the Smithsonian Latino Virtual Museum in Second Life.
Go: Now is a great time to book your travel to Costa Rica, Panama, or Guatemala with Smithsonian Journeys.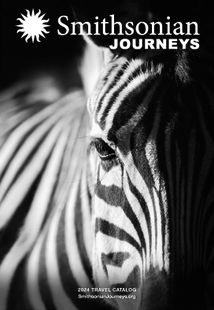 Request a Free Catalog
Download now to find inspiration for your next journey
Get It Free!
Be the First to Know
Sign up to learn more about our tours and special offers
Sign Up