Photo: Elephant Polo in India
---
It may not be the next Olympic sport, but Elephant Polo has been played in India since the beginning of the 20th century. Mixing British polo traditions with the animals available, residents came up with Elephant Polo which is still played today in Nepal, Sri Lanka, India, and Thailand. There is even the  World Elephant Polo Association, an organization that has regulated these teams for over 25 years.
Congratulations to the winners of the 2009 World Champion title! On December 5th, the Tiger Tops from Nepal beat Thailand's TEPA team with a score of 6 to 3.
Experience the animals of India including tigers, camels, and elephants on our Mystical India tour.
What is your favorite not-quite-mainstream sport?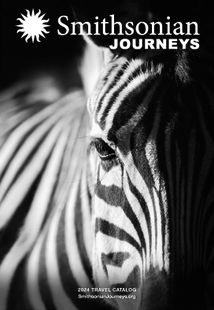 Request a Free Catalog
Download now to find inspiration for your next journey
Get It Free!
Be the First to Know
Sign up to learn more about our tours and special offers
Sign Up