Video: Was Dracula a woman?
---
It's not often that vampires and women's issues mix, but our Halloween video manages somehow. After all these years, it turns out that Dracula might have been a woman. Check out a sneak peek from the  Smithsonian Channel, of their Vampire Princess program.
 

We promise you won't meet any vampires when you travel with us! Click for our newest sales and specials.
What are you going to be for Halloween? Share below.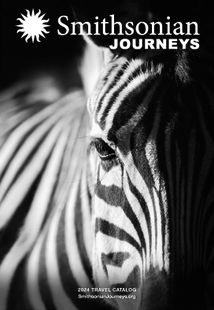 Request a Free Catalog
Download now to find inspiration for your next journey
Get It Free!
Be the First to Know
Sign up to learn more about our tours and special offers
Sign Up