Photo: Don't Stay Home for Christmas…
---
...spend it in Canterbury with us instead. The ancient cathedral city of Canterbury, England, really comes to life at the holidays. Explore the medieval city known to Chaucer's pilgrims and join today's pilgrims in town to celebrate the holidays. Experience the cathedral during the festivities of Christmas, attending the traditional services, including the Christmas Day service presided over by the Archbishop of Canterbury. In the frost-covered landscape of Kent, visit Rochester, once home to Charles Dickens, and Leeds Castle, one of the loveliest castles in England.
Now is a great time to find your red scarf, your mistletoe, and your wassail and make plans to get out there! Click for our holiday tours.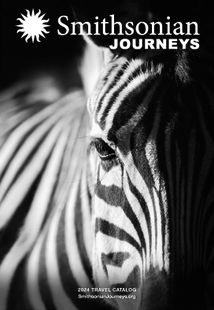 Request a Free Catalog
Download now to find inspiration for your next journey
Get It Free!
Be the First to Know
Sign up to learn more about our tours and special offers
Sign Up