Travel Hit List: China
---
China is one of the world's most talked-about destinations. Full of wonder, history, and culture, we can't wait to go back soon. For the first-time travelers (and die-hard fans), here's a taste of fascinating China:
Read: How some of Xi'an's famous Terra-Cotta Warriors are leaving China for a while, and discover more about Emperor Qin Shi Huangdi's lasting legacy.
Listen: Chinese Classical instrumental music.
Watch: Learn about the secrets to the design of China's Forbidden City (courtesy of Smithsonian Channel).
Eat and Drink: Bird's nest soup, anyone? Learn more about this highly prized Chinese delicacy.
Check out: A fascinating timeline of Chinese history, courtesy of the Institution's Freer and Sackler galleries.
Travel: Now is a great time to book a journey to China.
Next Summer: Looking for a great Study Abroad oppportunity? Smithsonian now offers Study Abroad programs for high schoolers in China. Click to check it out.
Join: Smithsonian Journeys is on Facebook. Become a fan today.
Where in China would you most like to visit or revisit?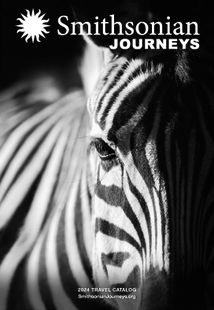 Request a Free Catalog
Download now to find inspiration for your next journey
Get It Free!
Be the First to Know
Sign up to learn more about our tours and special offers
Sign Up