Video: Savannah
---
Before the American Civil War, Savannah was the center of a vast cotton empire stretching across the south. Today, its numerous squares, azalea-laden parks, and picturesque cemeteries bear testimony to its founder, James Oglethorpe. The city remains full of green, with more than 5,000 oaks shading its streets and squares. Recognized as one of the nation's largest historic districts, Savannah both preserves its history and offers plenty of new things to see and do. Here, check out 80 Moments in Savannah, from YouTube user DJ Sandoors.
Ready to see the American South for yourself? Join us on one of these tours.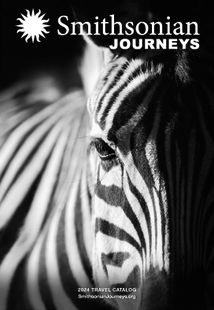 Request a Free Catalog
Download now to find inspiration for your next journey
Get It Free!
Be the First to Know
Sign up to learn more about our tours and special offers
Sign Up