Video: Egypt and the Afterlife
---
The ancient Egyptians had elaborate death rituals and believed in a complex afterlife, replete with a variegated pantheon of gods and goddesses. What most people don't know, however, is that Amenhotep was likely an early monotheist, a heresy of monumental proportions at the time. Find out more from this video, courtesy of the Smithsonian Channel:
Curiosity piqued? Travel with Smithsonian Journeys to see Egypt for yourself.
What do you want to see most in Egypt? Share below.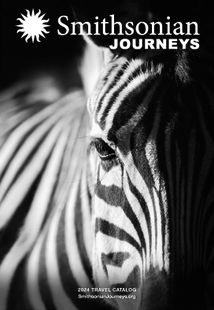 Request a Free Catalog
Download now to find inspiration for your next journey
Get It Free!
Be the First to Know
Sign up to learn more about our tours and special offers
Sign Up