Travel Hit List: Ireland
---
There are so many reasons to visit Ireland. Take a virtual trip today, courtesy of our Travel Hit List.
Read: about the Hill of Tara, a rich archaeological and cultural site threatened by a four-lane highway.
Hear: Contemporary music from Northern Ireland.
Watch: Scientists from Ireland's National Museum talk about body parts from 300 BC unearthed from a peat bog.
Eat and Drink: the best fish and chips in Ireland, according to Food & Think blogger Amanda Bensen.
Check out: A report from the Smithsonian National Zoo on why Ireland has no snakes.
Go: Now is a great time to book travel to Ireland.
Join: Smithsonian Journeys is on Facebook. Become a fan today.
Been to Ireland? Share your favorite memory. Haven't gotten there yet? What are you looking forward to most?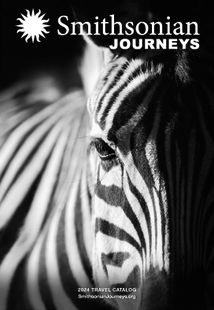 Request a Free Catalog
Download now to find inspiration for your next journey
Get It Free!
Be the First to Know
Sign up to learn more about our tours and special offers
Sign Up