Photo: Half Dome, Yosemite National Park
---
There are myriad reasons to visit Yosemite National Park, but the Half Dome (above) is one of our favorites. Almost 5,000 feet high, its image now graces the California state quarter. Although it was 1875 before people were able to climb the Half Dome, today, there are several trails and climbing routes to the summit. The view from the top is breathtaking, allowing hikers to see the valley floor.
Take your own hike through the Yosemite Valley and see Half Dome for yourself on our Yosemite in Spring tour.
Click here for Smithsonian's Land Through A Lens virtual exhibit, a collection of iconic images of America's natural beauty and a chronicle of photographers' fascination with the land.
Click here to read more about naturalist John Muir's love affair with Yosemite.
Which US National Park is your favorite? Share below.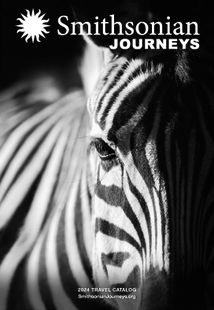 Request a Free Catalog
Download now to find inspiration for your next journey
Get It Free!
Be the First to Know
Sign up to learn more about our tours and special offers
Sign Up