Video: Goodwood Festival of Speed
---
People have been racing cars at Goodwood, in West-Sussex, England, since 1936. In 1948, the Goodwood Motor Circuit hosted the first British post-WWII racing event. More than 15,000 spectators and 85 drivers took part; racing had been sorely missed in Britain during the war years. In 1966, Goodwood stopped hosting public competitions, but remained in continuous use as a testing and track day circuit.
In 1993, the Goodwood Festival of Speed began at the historic track, and 1998 saw the inauguration of the Goodwood Revival, when the circuit was restored to its original glory and only pre-1966 vehicles are allowed. Here, check out some footage from the last year's festival. Hope you'll join us for the next one!
See the competition for yourself during our 2010 British Cars experience. Visit the Daimler Jaguar Heritage Collection, walk the floors of the Aston Martin factory, and celebrate the history of British Motorsport at the Goodwood Festival of Speed.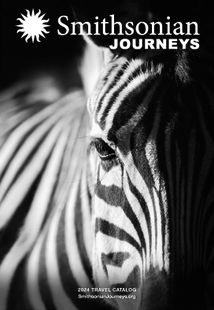 Request a Free Catalog
Download now to find inspiration for your next journey
Get It Free!
Be the First to Know
Sign up to learn more about our tours and special offers
Sign Up