Video: Antarctica
---
There are so many reasons to visit Antarctica—from the marine life that can't be found anywhere else to the magnificent icebergs of the otherworldly White Continent. Here, check out what makes Antarctica special by watching our expedition video below.
Looking for your own chance to kayak with the penguins? Click here for more information on our 2010 Antarctica expedition, a once-in-a-lifetime journey.
Click here to view more videos on our YouTube page.
Where's your trip of a lifetime? Share below.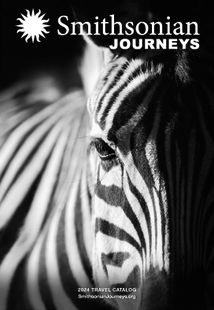 Request a Free Catalog
Download now to find inspiration for your next journey
Get It Free!
Be the First to Know
Sign up to learn more about our tours and special offers
Sign Up