Video: Head Vet Technician at the Iditarod
---
Talk about a "cool" job—the head veterinary technician at The Iditarod Sled Dog Race has just that!
Here, Discovery's Kasey-Dee Gardner talks to Jan Bullock, who is in charge of taking care of the canine athletes racing in the Iditarod.
Video: Courtesy of YouTube/Discovery News.
See the race for yourself on our Iditarod experience.
What's your favorite sporting event? Share below.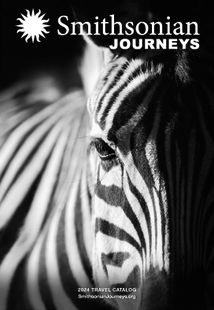 Request a Free Catalog
Download now to find inspiration for your next journey
Get It Free!
Be the First to Know
Sign up to learn more about our tours and special offers
Sign Up