Photo: A French Château for the Romantic
---
Built on the river Cher, where the unique beauty of its architecture reflects in the water, the Château de Chenonceau is one of France's most romantic chateaux. Surrounded by a formal garden and park, the château is remarkable for its architecture and history as well as the fine quality of its interior collections. Built on the site of an old mill on the Cher River in the Loire Valley, the first generation castle was first mentioned in writing in the 11th century. Known as the château de femmes for the strong female impression made by its many woman inhabitants, the château is a mixture of late Gothic and Renaissance style.
View this lovely and romantic castle for yourself on our journeys to France.
What's your favorite romantic or striking castle?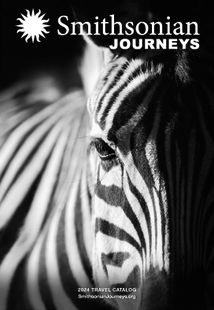 Request a Free Catalog
Download now to find inspiration for your next journey
Get It Free!
Be the First to Know
Sign up to learn more about our tours and special offers
Sign Up