Photo: Gardens of Rajasthan
---
India's largest state, Rajasthan, is home to Jaipur, the Thar Desert, and Kalibanga—home to India's most ancient ruins. Rajasthanis are known for their classical music, embroidery, carved temples, and love of brightly colored clothing and accessories. Rajasthani crafts, jewelry, and textiles are in high demand for their intricate adornment and celebratory spirit.
Visit Rajasthan for yourself on one of these tours to India.
Click here to read other blog posts about India.
Have you been to India? How did it affect you? Share below.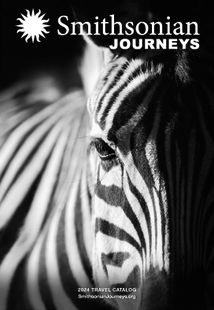 Request a Free Catalog
Download now to find inspiration for your next journey
Get It Free!
Be the First to Know
Sign up to learn more about our tours and special offers
Sign Up