Video: Whale Watching in Baja California
---
Whale watching is a exhilarating experience for anyone willing to spend a few days on the Sea of Cortez. Whales can be incredibly curious creatures and often glide right up to our small Zodiac boats, checking us out as we take a good look at them as well. Here, watch highlights from our annual Baja whale watching tours and see these whales up close.
Now it's your turn. Click here for more information on our Baja whale watching experience.
What's your wildlife adventure of a lifetime? Share with us below.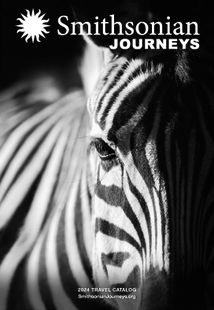 Request a Free Catalog
Download now to find inspiration for your next journey
Get It Free!
Be the First to Know
Sign up to learn more about our tours and special offers
Sign Up