Photo: Budapest
---
In an area first settled by the Roman legions as early as A.D. 41, greater Budapest is home to more than 3 million people. The Szechenyi Chain Bridge (above) was opened in 1849 to allow easier access to areas on both sides of the river, facilitating the unification of the cities of Buda, Obuda, and Pest in 1873. At the time of its opening, the center span was one of the largest in the world.
Join us to enjoy one of the most beautiful cities in Europe. Our Discovering Eastern Europe tour takes you to Budapest to discover the castle district, Matthias Church, Dohany Street Synagogue, and the Budapest Opera House, among other treasures.
Click here to learn more about our small-group tour to Eastern Europe.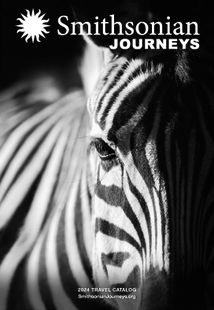 Request a Free Catalog
Download now to find inspiration for your next journey
Get It Free!
Be the First to Know
Sign up to learn more about our tours and special offers
Sign Up