From Mariachi to Merengue: This Year's Folklife Festival
---
This year's Smithsonian Folklife Festival brings three diverse cultural experiences to the National Mall: The music of Latino Culture, African American oral traditions, and the cultural heritage of the country of Wales.
This year, we're proud to welcome back Mariachi los Camperos de Nati Cano, who have graced our stage in the past. Nati Cano, who leads the group, has been preserving traditional Mariachi music for more than forty years. Click below to enjoy one of their performances.
Need more Folklife? Click here for this year's festival web site, which includes a schedule, biographies of participants, and useful information for visitors, as well as artist interviews, webcasts, video, and radio content.
Click here for more information on travel to Mexico with Smithsonian Journeys.
What's your favorite type of music? Share below.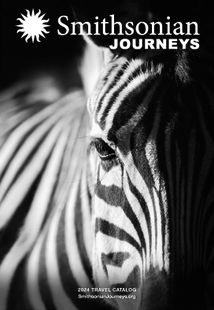 Request a Free Catalog
Download now to find inspiration for your next journey
Get It Free!
Be the First to Know
Sign up to learn more about our tours and special offers
Sign Up