Explore the Smithsonian from the Historic Hay-Adams Hotel
---
Opened in 1928, the historic Hay-Adams Hotel is the featured hotel for this year's Celebrate Smithsonian insider's tour. The homes of John Hay and Henry Adams once stood where the hotel sits now. Its unparalleled views of the executive mansion have been enjoyed for decades by luminaries like Charles Lindbergh, Amelia Earhart, and Ethel Barrymore.
The hotel was developed by D.C. real-estate magnate Harry Wardman, who is best known for the thousands of rowhouses he had built in the city, which popularized the use of a front porch. Wardman also built luxury apartment buildings in the Columbia Heights and 16th Street corridors, as well as the Wardman Park Hotel.
After undergoing extensive renovations in 2001, the Hay Adams reopened to critical acclaim, as well-known for its service as its distinguished history and architecture. Recently, in January, 2009, the Obama family stayed at the Hay-Adams while preparing for the Inauguration.
Stay at the historic Hay-Adams and go behind the scenes of the Smithsonian. Click here to learn more about our Washington, D.C. weekend at the Smithsonian Institution.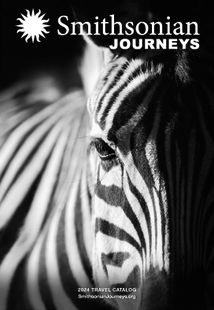 Request a Free Catalog
Download now to find inspiration for your next journey
Get It Free!
Be the First to Know
Sign up to learn more about our tours and special offers
Sign Up