Video: Carcassonne and Edith Piaf
---
Carcassonne is a medieval town with the longest city walls in Europe. Sitting atop a hill overlooking vast green plains stretching to the Pyrénées, it boasts battlements and ramparts dating to the 1st-century Romans. The fortress at Carcassone was restored in 1853 by Eugène Viollet-le-Duc and designated as a UNESCO World Heritage Site in 1997. Here, listen to Edith Piaf, France's best known chanteuse, sing "L'himme a L'amour" as you enjoy the sights and scenes of Carcassonne.
Want to experience this ancient city for yourself? Click here to learn more about reserving your place on our France Through the Ages tour, where you'll visit Carcassonne, the caves at Lascaux, and Mont St.-Michel, among other famous French places.
Click here to learn more about tours to France.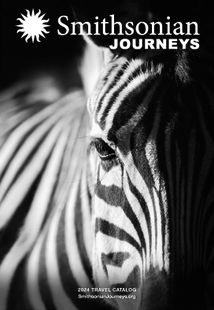 Request a Free Catalog
Download now to find inspiration for your next journey
Get It Free!
Be the First to Know
Sign up to learn more about our tours and special offers
Sign Up