An Industry Pass to the Toronto International Film Festival
---
If you're a movie buff, there's almost nothing more exciting on this side of the Atlantic than the Toronto International Film Festival, which kicks off each September. We have coveted industry passes, and there are still some available for a lucky few. In the meantime, check out this video with Rory Culkin and Emma Roberts from Lymelife, winner of the 2008 Prize of the International Critics Award from last year's Festival.
Click here to learn more about our insider's advantage on our Toronto International Film Festival Journey.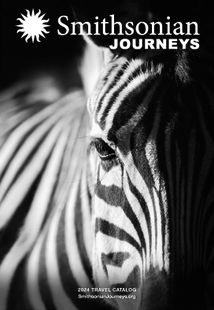 Request a Free Catalog
Download now to find inspiration for your next journey
Get It Free!
Be the First to Know
Sign up to learn more about our tours and special offers
Sign Up