Photo: Idyllic Mackinac
---
Mackinac Island is a city located on the island of the same name in Michigan. Its renowned natural beauty and Victorian architecture draws visitors from all over to explore its picturesque streets by foot, bicycle, or horseback. Splendid Victorian cottages line the streets and a highlight of the city is the impressive Grand Hotel, an historic landmark. Mackinac's early history was shaped by the fur trade and religious missions before evolving to a Victorian summer resort. Today, the island is the quiet home of 523 year-round residents (as of the 2000 census), but many thousands more flock here during the summer months.
Click here to learn more about our four-day sojourn in Mackinac.
What's your favorite historic city in the U.S.? Share your stories with us below.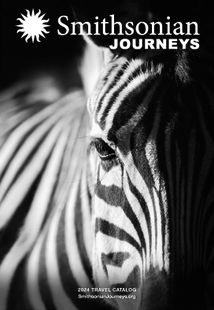 Request a Free Catalog
Download now to find inspiration for your next journey
Get It Free!
Be the First to Know
Sign up to learn more about our tours and special offers
Sign Up