Reflections on Earth Day
---
The Amazon rainforest is the home to thousands of endemic species, including the morpho butterfly. These species are from all walks of life, from bacteria, to plants, to great mammals; however, many are critically endangered. Mankind has caused the extinction of thousands of rainforest dwellers through deforestation and increasing atmospheric pollutants. This Earth Day, we pause to reflect on the incredible biodiversity that exists in this ecologically significant region.
Click here to learn more about what you can do to help support Earth Day.
Click here to learn more about tours to the Amazon region.
Will you do anything to celebrate Earth Day?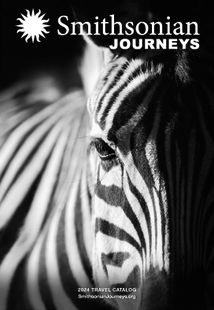 Request a Free Catalog
Download now to find inspiration for your next journey
Get It Free!
Be the First to Know
Sign up to learn more about our tours and special offers
Sign Up