Photo: A Grand Sailing Adventure
---
The one-of-a-kind Royal Clipper is a five-masted square-rigged clipper ship, the largest modern sailing vessel in the world. It was inspired by the legendary tall ship Preussen, which was the largest and fastest ship at the time of its launch in 1902. The new Royal Clipper is the only five-masted sailing ship built since her predecessor launched at the beginning of the last century. With 42 sails, the vessel is the Holy Grail for connoisseurs of sail cruising!
Click here to learn more about travel aboard the Royal Clipper.
Click here to browse all of our ocean cruises.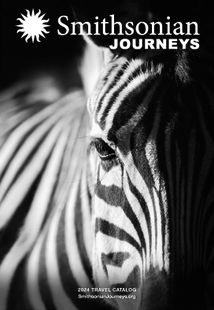 Request a Free Catalog
Download now to find inspiration for your next journey
Get It Free!
Be the First to Know
Sign up to learn more about our tours and special offers
Sign Up