My Favorite Travel Mementos
---
When I return home from my Around the World tour with Smithsonian members in April, chances are that my suitcase will be stuffed with colorful textiles. It never fails! Wherever I travel, I'm drawn to the artistry of local weavers and needleworkers whose works I've found in small shops, museums, on the streets, or even strung on a closeline between village huts. More than once I've been grateful that textiles became my particular travel passion! Portable, unbreakable, and usually inexpensive, textiles are pretty easy to bring home…far easier than, say, brass elephants.
So what happens when these fabrics "unite" in my home? Well, many become "working" pillows on the living room sofa and the upstairs bedrooms. But they all carry wonderful memories of previous Smithsonian Journeys, and I am always delighted when friends and family ask about their origins. Take the three in this picture that hang out together in my living room.
On the left is the mola—the work of Kuna Indian women in the San Blas islands in Panama. Utilizing a technique called reverse appliqué, they are created by layering richly colored fabrics, and then carefully cutting away some of those layers to expose the colors below. In Panama, they are typically sewn onto the front and back of women's blouses—a vivid, highly individual fashion statement. I bought this mola (and yes, a few others) directly from a Kuna seamstress in her village back in 1992, on a fantastic natural history cruise to Panama and Costa Rica. Even in the throes of winter, just leaning back on the pillow brings back that warm and exotic day with the Kuna people.
This middle pillow is one of my most favorites, pure silk, painstakingly embroidered, and found in the 1980s in Panjiayuan, Beijing's notorious "Dirt Market." An enormous and bewildering street market that operates only on weekends, Panjiayuan brings together trinkets and treasures from the entire country, from Mao caps to Ming pottery, village handicrafts, Yinxing teapots, and Tibetan artifacts. My guide, who rightly suggested that we visit no later than 7 a.m. when treasures are most likely to be found, thought that this fine embroidery might have been created to hang in a temple in pre-Mao China.
On the right, I'm holding one of a set of pillows, originally a single poncho woven and worn in the highlands of Peru. For the Quechua Indians in the South American Andes, textile art has been major creative outlet. Practical, too, since they add needed warmth to people living more than 10,000 feet above sea level. This poncho was an antique, but on our Smithsonian Journey there back in 2000, we were delighted to see that the weaving tradition remains so robust, thanks largely to far-sighted artisans and entrepreneurs who have made sure that artistic know-how continues to be passed down from one generation to the next.
My pillows symbolize a kind of "adaptive re-use," the term historic preservationists use to describe old buildings that have been rehabilitated but are now used for something other than their original purpose. Starting out as adornment for a blouse or a temple, or as a practical way of staying warm at great altitudes, they now share a common purpose in a place far away from where they were created. For me, they carry my stories and memories of travel, and inspire me to share those fabulous experiences, every time my friends and family settle down on my couch.
Click here for tours to Peru, China, Panama, and Costa Rica.
What kinds of items do you bring back from your travels? Share your favorites in the comments section or click here to send us your story.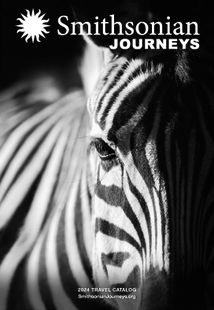 Request a Free Catalog
Download now to find inspiration for your next journey
Get It Free!
Be the First to Know
Sign up to learn more about our tours and special offers
Sign Up